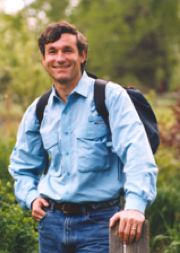 T.A Barron is author of:
Adventures of Kate trilogyEdit
Heartlight (1990)
The Ancient One (1992)
Merlin Effect(1994)
The Lost Years of Merlin epicEdit
The Lost Years of Merlin (1996)
The Seven Songs of Merlin (1997)
The Fires of Merlin (1998)
The Mirror of Merlin (1999)
The Wings of Merlin (2000)
The Great Tree of Avalon trilogyEdit
Child of the Dark Prophecy (2004)
Shadows on the Stars (2005)
The Eternal Flame (2007)
Merlin's Dragon trilogyEdit
Book One - Merlin's Dragon (2008)
Book Two - Doomraga's Revenge (2009)
Book Three - Ultimate Magic (2010)

This content was originally from Wikipedia at T.A. Barron
Ad blocker interference detected!
Wikia is a free-to-use site that makes money from advertising. We have a modified experience for viewers using ad blockers

Wikia is not accessible if you've made further modifications. Remove the custom ad blocker rule(s) and the page will load as expected.